We are very grateful for donations to our charity funds at any time. Cheques should be made payable to FACE and sent to our main office address. We also have a Justgiving account and Paypal – please get in touch if you'd like to give us a donation as we may be able to claim Gift Aid too!
Check out this page regularly for more fundraising ideas and events to support us.
Donate to us via JustGiving or check out this page for more fundraising ideas and events.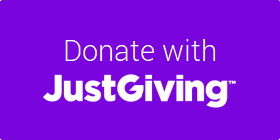 Our biggest fundraiser at the end of each year is our Christmas Fayre, which often raises £600-900 each year, and in 2019 we also held an Online Auction which raised over £1400 for FACE!
The 2023 Christmas Fayre will be held on 2nd December 12-3pm
We worked with ASDA Filton to run a charity event 'Think Pink!' in 2019 raising funds for Breast Cancer charities and also with charity hair cuts and hair donations going to the Little Princess Trust – a fab charity who make wigs for children with cancer!
We held a Gift Day in 2019 to raise funds !
We provided lots and lots (and lots!) of donuts on February 7th and raised over £400!
We have regular charity quiz nights at the Inn on the Green in Horfield!
We held online quizzes via Zoom during 2020/1.
We have a Justgiving page, so if you'd like to organise a sponsored event for FACE, please get in touch with us and you can set up a fundraising online page and search for us there (our charity number is 1156904).
The most exhilarating and exciting fundraising event you could do for us is a sponsored tandem skydive!
We've worked with GoSkydive to provide charity skydives raising vital funds for FACE, and giving people who wish to jump an amazing experience.
In October 2015 and July 2016 five brave jumpers decided to take to the amazing heights and all thoroughly enjoyed the experience, as well as raising lots of money! Between these two days skydiving over £2500 was raised for FACE and 8 people had amazing once-in-a-lifetime experiences (well, some of them say they'll be doing it again actually as they loved it so much!)
If you are aged 16+ and would be willing to give it a go, why not get in touch? Please register your interest with the office and we'll let you know when the next jump is planned! Each jumper needs to raise £350 in sponsorship (and then they jump for free)!
There are lots of ways to support FACE with fundraising! If you have an idea for an event then please get in touch or ask us about our up and coming events!
Dinner4Good
Organise a dinner party and raise funds for FACE! Search for 'Foundation for Active Community Engagement' at the dinner4good website for more information: www.dinner4good.com And watch their video here that tells you more: https://youtu.be/Tq652cc6100 Alternatively just give us a bell if you want to know more about it!
Online Shopping
Support FACE for free when shopping online with over 2000 popular retailers, including Argos, M&S, John Lewis, Debenhams, HMV, Vodafone, DELL, The Body Shop, PLAY.com, Interflora and many more. http://www.easyfundraising.org.uk/causes/facefilton
Searching online raising funds for us too!…
Raise funds for FACE when you search the Web with easysearch – the best results from Yahoo!, Bing and Ask.com in one simple search.
http://standrewsmyc.easysearch.org.uk
We were honoured and delighted to have been chosen as the Local Charity to be supported by the Filton Carol Bus in 2016. The Carol Bus was out and about raising money and spreading good cheer and raised over £250 for FACE. The national charity supported was Macmillan Cancer Support.
We were Sainsbury's East Filton Charity of the Year 2015-16 and enjoyed joining with customers and staff colleagues for lots of exciting events which raised almost £5000.
We were supported by Waitrose Henleaze in 2018 receiving a cheque for £500.
We were also supported by the Cooperative Community Fund in 2017 and again in 2021, meaning that customers could select FACE to receive donations earned through their shopping!
ASDA in Filton is a regular supporter with donations for events, and small grants through their community fund. The most recent in 2023, has been £550 for new equipment.
We also raise money throughout the year at coffee mornings and other events for British Heart Foundation, Macmillan, Breast Cancer Care, the Julian Trust homeless shelter and many other charities.